J.R. came to in his bed. The room was dimly lit, the curtains pulled tight. Betsy sat in her vanity chair across the room. Dr. Clark's head was bowed toward J.R.'s chest, and he was moving his stethoscope across different areas of J.R.'s chest and abdomen.
"Dr. Clark," J.R. said faintly. "That you?"
"Welcome back J.R.," the doctor said, removing the stethoscope and placing it around the back of his neck. "How are you feeling?"
J.R. swallowed hard. "Thirsty," he said.
The doctor turned to Betsy and motioned for her to grab her husband some water. Then he returned his attention to his patient.
"Your heart and lungs sound normal," he told J.R. "I'm going to need to run some tests, but you're in no shape to travel far, so I'll have one of my nurses swing by to take some blood samples."
J.R. cleared his throat and swallowed again. He nodded in agreement with the doctor.
"Betsy's worried about you," the doctor said. "But let's not get alarmed until we have some test results."
The doctor stood up as Betsy returned with a large glass of water, which she handed to her husband's outstretched hand. J.R. drank it straight down and handed the empty glass back to his wife.
"Stay with the fluids," Dr. Clark told them. "Rest as much as you need to. I'll send Shannon over here in the morning. But

make sure to call me if there's any change through the night."
"Thank you doctor," Betsy said. "We will."
She followed him out of the bedroom and showed him to the front door. J.R. heard him walk down the front steps, get into his old pickup and drive away.
Betsy returned and sat on the edge of the bed. "You hungry?" she asked.
J.R. shook his head no.
Betsy took his hand and noticed his fingers were still pruny. "That's strange that your skin would still be like this. It's been an hour since you were in the bath."
J.R. held his hand in front of his face and studied the raisin-like skin on his fingertips and down the shaft of his fingers into his palm.
"Juliette called," Betsy said. "She said she's getting a promotion at work. Vice President of Marketing and Operations. Isn't that wonderful? Our daughter. Such a hard worker, she is."
J.R. managed a smile. But he was so tired. He closed his eyes.
Betsy bent over and kissed his forehead. "I didn't tell her that you were sick, dear. She just wanted to let us know her news. Get some more rest. I'll fill up your glass."
Betsy left, and soon J.R. was again asleep. He dreamed of fire and smoke, of a relentless sun that sucked up all the moisture from the Earth, every last drop. All the plants and animals shriveled and died, their carcasses baking under the heat of the sun and eventually turning to dust.
When he woke it was morning, and he was again drenched in sweat. The sheets were soaked; the water glass beside his bed was empty.
His eyelids felt heavy as he scanned the room. He tried to call for Betsy, but no voice sounded when he opened his mouth. He tried clearing his throat and calling again, but it was of no use.
J.R. rolled to his side, his bare back slowly pulled away from the sticky sheet as he moved. He heard a knock at the front door, and the quick steps of his wife coming to answer it.
A few moments later, Shannon, the nurse from Dr. Clark's office was standing at his bedside with a caddy of equipment in her left hand.
"Good morning J.R.," she said with a smile. He had known this girl since she was a baby, and now she was all grown up, married with three kids. Her husband worked for the USDA office in town.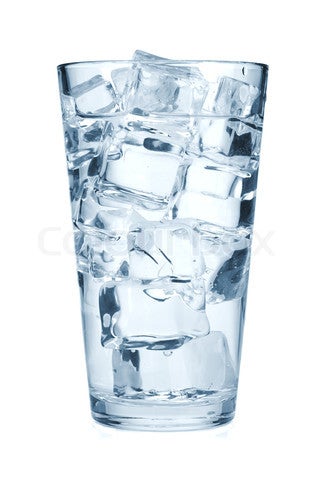 "I hear you're not feeling so well," she said.
Betsy had brought in a chair from the dining room and set it next to the bed. Shannon thanked her and took a seat. "Any change from last night?" she asked, seeking an answer from either J.R. or Betsy.
J.R. again tried to speak, but couldn't make any sounds.
"That's new," said Betsy, coming closer to sit on the foot of the bed. "He could talk last night. And he's looking a little yellow."
"Hmmm, OK," said Shannon, taking J.R.'s hand in hers. "Everything's going to be OK. I'm just going to need to draw a little blood, take your vitals and I'll be on my way."
She shuffled through her caddy and pulled out a tourniquet.
"Make a fist," she directed.
J.R. tried his best. His hand slowly curled in.
"As best as you can," Shannon said, tying the rubber band around his bicep.
Betsy patted her husband's lower leg beneath the blanket.
Shannon took a new syringe out of plastic wrapping and pulled the cap off with her teeth. "This is going to pinch a little," she warned.
She stuck the needle into the crease of his inner elbow and began to draw the syringe back. It started to fill up with blood, the same dark, viscous blood that had come from J.R.'s nose the night before.
"Huh, that's funny," Shannon said, looking closer at the blood in the vial of the syringe. "Are you dehydrated J.R.? Has he been taking in a lot of fluid Mrs. Dyke?"
"He's been drinking a lot of water and lemonade lately," Betsy said. "I suppose more than normal."
Shannon allowed the vial to fill all the way, then swiftly removed the needle from his arm and placed a cotton swab upon the puncture. "There," she said. "Hold that steady for a few minutes."
The nurse placed the vial of blood back in her caddy. She grabbed a long stick with a bit of cotton on the end and told J.R. to open wide. He stretched open his mouth and she stuck the stick into the side of his mouth, and swabbed the inside of his cheek. She placed the swab inside an empty container and back in the caddy.
"OK, let's take your temperature," she said, pulling out a thermometer and sticking it in his ear. It beeped a few times, and she recorded his temperature on a piece of paper. Then she took his blood pressure with an electronic device, recorded the readout on the same piece of paper.
There was another knock at the door and Betsy excused herself to answer it. She returned to the bedroom with two men trailing behind her. One was Paul Farnsworth, the other was Sheriff Jones.
"Heard you were sick," Paul said, moving in closer to the bed. "I'm so sorry to hear. Just wanted to give you an update on the water situation."
J.R. looked at him and waved his hand, beckoning the information.
"He can't talk right now," Betsy apologized.
Shannon stood up and gathered her caddy. "I'm all done here. I'll see myself out. Mrs. Dyke, the doctor will be in touch shortly."
Shannon left the room, Betsy followed her with her eyes then turned her attention back to her husband, who struggled to swallow. She grabbed his empty water glass from beside the bed and left to refill it.
"The well is overflowing if you've ever seen it," Paul said. His eyes were wide, and he shuffled his feet almost in a little jig. "It's crazy, J.R. It's like the 500-year flood out there. The pipes are leaking, the ground is soaked. There's a little puddle forming all around it. Your plants are looking great."
"I think it's time to talk about a plan," the sheriff cut in. He took a seat at the chair by the bed. J.R. followed him with his eyes. "I'm sorry you're under the weather J.R. But this is an urgent situation. We'd like your input before we take it into our own hands."
J.R. tried to clear his throat, and he coughed. He spit into his hand a phlegmy wad of spittle and wiped it on the bottom sheet.
Betsy returned with his water and handed it to him. He took a long sip and nodded in appreciation at his wife.
"He's not talking today," Betsy told the visitors again. "Maybe he can write his thoughts for you?"
She opened a drawer in the nightstand and pulled out a small pad of paper and a pen and handed it to her husband.
"Thank you Betsy," the sheriff said. He leaned in closer to J.R., and Paul came up right behind the chair and rested one hand on its wooden back. "All we're asking is for some sort of civilized sharing opportunity, here, J.R. Nothing complicated."
"If we can get some water trucks to fill up and start irrigating some of the fields nearby, we'd all be incredibly grateful. It could save our whole crop from devastation this harvest. It could save our livelihoods," Paul said.
J.R. eyed both of them and took the pen to the paper. He slowly scrawled a response and handed the notebook to the sheriff. He read it and held it up to Paul's eye level.
"You want reimbursement?" Paul gasped. "You know we have nothing to give, and you have paid nothing for this water. For some reason your well has become productive again. No one knows why. No one really cares at this point. We just need water, and we need it now. You've got it, and you have no means to stop us from taking it."
"What Paul means to say," the sheriff said calmly, "is you've got more than enough. It's down right bursting from your pipes and beginning to flood your field. Why let all that water go to waste? Being neighborly, being Christian, it's the right thing to do. We have a plan to line up the county's fleet of water tanks and after they're filled, give each farm an allotment. We believe your water surplus will more than cover their needs and yours. Your cotton is looking great, J.R. It's time to do your part for the community."
He handed the notebook back to J.R., who was staring through them. His mind was elsewhere, back in his field, imagining what a bumper cotton crop would mean to him and his family this year. Surely, it would save he and Betsy from selling off farm equipment to keep afloat. The kids didn't need any financial help, but what about any inheritance. What about the legacy of the farm itself?
J.R. picked up the pen and started writing. He handed the notebook back to the sheriff, whose eyes darted across the page as he read. He handed the notebook to Paul in silence.
"We can work with that," Paul said.
"J.R. you're doing a great thing for everyone in the county," said the sheriff. He handed the notebook back to J.R. and stood up. "I'll discuss the details with Betsy on our way out."
Betsy followed them out of the bedroom and they closed the door behind them.

J.R. could hear them discussing the matter, though their voices were muffled through the door.
He nodded off again, and when he awoke, Dr. Clark was tapping on his arm. "Wake up, J.R., wake up."
J.R. took a huge inhale and coughed out his exhale. Betsy handed him a handkerchief.
"J.R.," the doctor continued in a low tone. "We're going to put an I.V. of saline into your arm. You're extremely dehydrated. It's a peculiar thing, maybe because it's so hot, but you really need fluids. I think this is where the extreme fatigue and perspiration is coming from. But at this point, we're not going to bring you in to the hospital. I think you're better off here where Betsy can check on you, and I'll come back tomorrow."
Dr. Clark outfitted J.R. with a big clear bag of saline dripping through a plastic tube into his arm. He gave some words of encouragement to Betsy and left.
"I made the soup," Betsy said. "Want some?"
J.R. smiled and wrote on the notebook YES. Then he closed his eyes and returned to the lure of sleep.
When he woke the sun was high in the sky, and Betsy had set a bowl of soup on the nightstand. He could hear a rumbling coming from deep in the field. It must be the water trucks, he thought, trying to sit up in bed. He had no strength. He couldn't even roll over to get the bowl of soup.
Betsy came in. He could see the worry in her eyes. She wiped her hands on her apron and brought the soup bowl to him, but he couldn't reach out to grab it. So she spoon-fed it to him. He had a hard time swallowing, but eventually, the bowl was empty.
"They've come to take the water," Betsy said. "Everyone is so grateful. You'd think it was the Fourth of July out there. People have been bringing over pies and jam. We're doing the right thing. We really are."
Betsy slid her hand along her husband's arm. It felt strange, and she dropped her gaze to take a look. The skin along his entire arm was puckered, as if someone had squeezed out his insides. She audibly gasped.
J.R. looked at her, and his eyes widened. He still couldn't find the strength to move. Betsy threw the covers off him and noticed his legs were shriveled like his arm. His other arm, also. She felt his legs with both hands and ran them all over his body. She could feel his bones through his skin, as if his muscles had disintegrated. He was wasting away.
She put her hands to her lips and reached for the phone near the bed. "I'm calling Dr. Clark, this just doesn't look right."
Betsy stared at her husbands withering body as she waited for the doctor to answer.
"Dr. Clark, oh thank God you answered. J.R., his body. It's…it's all shriveled. And he can't speak.
He can barely swallow. Something's very wrong. Should I call an ambulance?"
"I'll be right over," the doctor said.
"Thank you, thank you. Come quick."
Betsy hung up the phone and grabbed J.R.'s hand. It was cold and wrinkled.
There was a knock on the front door.
"I'll be right back, honey. I'll just send them away, I'll be right back."
There was panic in her voice as she rose to answer the door. Instead of shooing the visitor away, Betsy returned to the bedroom with Paul Farnsworth in tow. "He insisted," she said, moving to quickly cover her husband's shrunken body with the sheets.
"Oh J.R., I can't even tell you what is going on out there, well I can, but it's unbelievable. Hey, what the? You look like hell, friend." Paul sat down on the chair beside the bed and took J.R.'s hand. "What is going on with you? You look like a raisin!"
J.R. just blinked at his neighbor.
"The doctor will be here any moment," Betsy said. Her voice trembled, and she walked around to the other side of the bed and lay next to her husband. "Tell J.R. about the water, Paul. It might do him good to hear about it."

"Right. Well, we filled all twelve of the county's water trucks. That's twelve, 2,000-gallon tanks! 24,000 gallons of water, J.R. Your well continues to produce. Even after we filled all the trucks, all that water. It's just so hard to believe. Truly an act of God, here. What else could it be? We'd like to fill the trucks again tomorrow morning. That is, if it's OK with you."
Paul looked at J.R. and then at Betsy, then back to J.R. But J.R. was unresponsive. Only his eyes moved, from the ceiling to Paul and back. They looked rheumy now.
"And I've got to tell you that your cotton has not only bounced back, but it has begun to take on new shoots. You'll have a bumper crop this year for sure," Paul said, his hands waving in the air.
Betsy squeezed J.R.'s hand. "He's having a hard day," she told Paul. "But as long as the well continues to produce as it has been doing we see no problem in refilling the twelve trucks tomorrow. It's the least we can do."
"People are filling their water storage tanks again. They are smiling, J.R., smiling! All of our prayers have been answered. They're calling you a messenger from God!"
"Let's not get ahead of ourselves and be blasphemous," Betsy cautioned. "While it truly is a miraculous occurrence, this water, we can't be calling ourselves prophets or anything of that nature."
J.R. blinked. He remembered something, but wasn't sure what. Something deep in his mind assured him that it was his fault. But what did he do? It might be all a dream, after all. He could wake up any moment from this dream and it would be back to normal. No water, failing crops, loss of hope.
"The sheriff is talking about throwing a parade in your honor, calling it Water Hero's Day and having you ride into town on top of a fire truck and everything. You don't know how much you've restored to us, J.R., "Paul said. "Anyway, I won't take any more of your time. Looks like you need your rest. I'll be back tomorrow with an update."
Paul grabbed J.R.'s hand, looked at it askew for a moment and then squeezed it.
"Get well, my friend," he said and left the house.
Ten minutes later Dr. Clark entered the bedroom. Betsy pulled back the sheets, which were soaked again.
Dr. Clark felt J.R.'s legs with both of his hands. He squeezed the thighs, the shins, the calves, rotated the ankles and pressed on the feet. He checked the bag of saline, still half full, and increased the drip rate.
"I've never seen a case of dehydration this severe," he told Betsy softly. "We might need to transfer him to Fresno. He continues to perspire and soak the sheets. It's like every ounce of water we fill him with comes back out and then some almost immediately. He's not retaining anything."
Dr. Clark shined his pen light into J.R.'s eyes, noticing their cloudy appearance. "Stick out your tongue, J.R.," he said, and with a tongue depressor examined the top and bottom of his tongue and looked down his throat.
"He's weak because of the dehydration. I wouldn't be surprised if he starts hallucinating. But, I know you both would rather be here in your home, so I'll let him stay here through the night. But Betsy, remain close by. If anything changes, you call me and we'll get him up to the hospital right away."
The doctor left, and Besty began to cry. She lay back on the bed next to J.R. and cried as he fell asleep again.
He started dreaming of sand. Black sand. Black earth. Bright lights. An ocean. Darkness. A ship steaming across the sea, guided by a lighthouse in the distance. It was peaceful, serene.
When he woke, his room was filled with light. Still unable to move, now he could not make out any objects, just light and shadow. He could hear rumbling outside of the water trucks gathering the liquid gold from the well pump and taking it out to the road and beyond. He heard Betsy's voice, comforting him. He felt her warm touch on his forehead.
"Good morning," she was saying.
For all he knew, this could be his last morning on this plane of existence.
Betsy stroked his arm and was surprised to find his skin rubbing off at her touch. She called Dr. Clark and told him the new development. He said he would take him personally to the hospital and was coming right over.
When he arrived, his nurse, Shannon, was in tow. They both wore expressions of urgency.
The doctor, now gloved, ran a moist towel along J.R.'s left arm. When he pulled the towel away, he examined it and found little strips of skin and hair stuck to it. "Curious," he told Shannon. "Very curious."
Shannon replaced the saline bag with a new one and increased the drip to the maximum.
"Should we move him now?" she asked.
"Let's try," he said. "You get the right side, I'll get the left. Betsy, can you grab the saline bag? Follow us as we walk."
Shannon took J.R.'s left arm to sling it around her shoulder, but she heard a crack and noticed that the humorous had snapped in half. J.R. didn't flinch. She set the arm back on the bed. "Doctor, look at this."
Dr. Clark gasped. Betsy screamed, then covered her mouth with her hands, as if she had been caught in a compromising position.
"I'll be damned," Dr. Clark said. "His arm just broke in half."
J.R. blinked slowly. He hadn't felt a thing. In fact, he couldn't feel anything in his body anymore. It was if he was floating, touching nothing but air.
"Let's not try to move him," the doctor continued. "I'm calling an ambulance."
He pulled out his cell phone and dialed 9-1-1.
"They'll be here in five minutes," he said.
Betsy looked at her husband. Tears blurred her vision, but she could see his shriveled skin, which looked as if it was sucking all the life from his bones. She took a post at the head of the bed, but couldn't bring herself to touch her husband for fear she would hurt him.
Shannon whispered to Dr. Clark, and he nodded.
"Betsy," he said. "You don't have to be here to watch this. I'm not sure what's going to happen when the paramedics arrive."
"No, I need to stay," she said, shifting on her feet to stand taller.
Dr. Clark put his stethoscope to his ears and said he wanted to listen to J.R.'s heartbeat. He bent over his patient and put the round metal scope to J.R.'s chest. He moved it slowly from one point to another. Wherever he placed it, the scope made a small indentation in the skin.
"I can barely hear a beat," he said, standing up straight and facing the wife. "Betsy, we might need to prepare for the worst. To be honest, I have never seen anything like this before. Such severe dehydration leading to bone fracturing, peeling skin and severe muscle atrophy. It's incredible."
Betsy trembled, and held on to the wall for support. Shannon came up beside her and wrapped her arm around the woman.
"Does he have any written instructions for death? I hate to bring this up, because we just don't know, but have you discussed with him what he would want?"
Betsy shook her head, and tears began to roll down her cheeks. "We…we have a will somewhere in the files. But it's more than 30 years old, and we never talked about…death. Not in that way."
There was a pounding on the front door, and Dr. Clark raced to answer it and let the paramedics in. He showed them to the bedroom, explaining to them the tricky situation.
"We must be extremely careful here. His bones are very brittle, and his skin is, well, how do you say… it's loose."
The paramedics, two young men dressed in dark blue coveralls, looked at J.R. wide-eyed. "We'll need to get the gurney," one said to the other. They both left momentarily.
Betsy, knowing this was her last moment to keep her husband comfortable in his own bed, spoke up.
"We should keep him here. If he's going to die soon, we should let him die here. That's what he'd want. Not in a hospital bed. Not in a hospital room. He'd want to die here, in his bed, in the house he built for us, for his family. I've got to call the kids."
Betsy began to sob. Her body quaked, and Shannon pulled her into a tight embrace.
"If that's what you really think he'd want," Shannon said softly. "We can monitor him here."
"Betsy," Dr. Clark said, "a hospital will have specialists. Doctors who can possibly treat him and make him better. Don't you want to give him the best chance?"
Betsy looked up. Her eyes were red and her cheeks flushed. "Do you think he can get better? He's wasting away in front of our eyes."
"I don't know, honestly. I just don't know."
The paramedics returned with the gurney. "Are we ready?" one asked the doctor.
"Fellas, we aren't sure he's going with you after all. Can you wait for a few minutes in the other room?"
The paramedics left the room, and the doctor approached the bed and sat beside his patient. He took his index and middle fingers to J.R.'s wrist and felt for a pulse. As he did that, he felt a crack, and noticed that J.R.'s hand had fallen limp. "Crap!" Dr. Clark said.
Shannon and Betsy rushed over. "His wrist broke."
"Doctor," Shannon whispered and pointed to J.R.'s left leg, "look what's happening over here."
The doctor moved down the edge of the bed to find that J.R.'s skin had begun to flake off in small granules, looking like dark brown sand. It was piling up all along the length of his leg.
"He's barely breathing," Betsy noticed. She came around to the other side of the bed. "If this is it, I just want to lie with him."
Dr. Clark came up J.R.'s chest to hear his breathing and placed his hand on his chest. The breathing was so shallow his chest hardly rose and fell.
J.R., floating in his body, beyond his body, began to distance himself from the others in the room. He started to hear the wind rushing through the leaves of the eucalyptus trees at the front of the property. Those trees, the quick-growing, shade-providing transplants that his grandfather planted for firewood in the '30s, had grown more than 80 feet tall. J.R. soared above the trees and saw the county's water trucks returning to his property for another refill from the water pump. The trucks kicked up dust clouds as they moved down the dirt road.
J.R. turned east and found a crowd surrounding the water pump. He noticed the cotton plants, green leaved and voluptuous, with great white tufts of cotton poking every which way. At least two dozen people crowded around the pump, and as the trucks pulled in they cleared the way.
He watched Paul Farnsworth and the sheriff direct the trucks and connect their hoses to the pump. He watched men hug their wives, their faces hopeful.
In the distance, the sun was arcing toward the Pacific Ocean, casting a golden light on the Central Valley. The air smelled sweet with the faint scent of water.
J.R.'s body lay motionless in his marriage bed. Betsy sat up with her back against the headboard, afraid to touch her husband for fear he would break in her hand. The doctor and his nurse conferred at the end of the bed, and the paramedics waited in the living room for instructions.
J.R. finally closed his eyes. Betsy turned to him and noticed he had changed.
"Doctor," she called.
Dr. Clark and Shannon came to the head of the bed. The doctor felt for a pulse, and pressed his stethoscope on the farmer's sunken chest.
"I can't find a beat," he said.
Shannon, using her own stethoscope switched places with the doctor and listened herself. "Neither can I."
Betsy gasped. "Oh God," she cried.
J.R. let out a rattle from deep in his chest, a final exhale. And at once the flesh turned to sand, the bones disintegrated, the organs evaporated, and all that had once been a man made of 65 percent water had been reduced to a pile of fine, dark sand as dry as the Sahara.
Yelling came from the fields. Howling cries, and running and more shouting. "The water is gone! The well's run dry! The miracle is over! Send the trucks home!"
J.R. watched from above as the crowd around the well dispersed. The trucks were driven back to the county lot from where they'd come, and the farmers and their wives returned to their pickups and drove home. When the flurry of activity died down, one man remained at the site of the miracle. It was Paul Farnsworth. His cap was pulled down on his head, nearly covering his eyes. And then he turned his gaze upward, almost directly where J.R. hovered, and gave a wink.
Kicking at the dirt, Paul turned and walked toward the old house to pay his respects to Betsy.
Written by Shoshana Hebshi
About our author: This is Shoshana's third year contributing to October Ghosts. We've known each other a "score" going back to our dorm days at Cal Poly: San Luis Obispo when we were but wee children. Since that time, Shoshi has been a very dear partner-in-crime when it comes to cooking up strange and spooky stories. Originally from San Diego, Shoshi has called California her home for many, many years - but up until a few years ago - Shoshi, her husband and twin boys moved out into the great Midwest residing in both Iowa and Ohio. It's from this Midwestern living that I believe helped inspire Shoshi to write "Parched." And although she loved complaining about the Iowa/Ohio weather 90% of the time in order to "relish those truly nice days," Shoshi and her family recently moved back to California and reside somewhere up north in Wine Country with all the rest of the Grateful Dead-Loving-Hippies. As you can tell from reading this story, Shoshi has a deliciously wicked mind and I'm thrilled that she wrote "Parched" exclusively for October Ghosts.